I am managing a rack of Super Micro servers, the motherboard model is X7DWT-INF with built in IPMI using a AOC-SIMSO+ card.
The servers are old – quite old, but still perform their designated tasks just fine.
The rack contains a mix of Windows & Linux servers.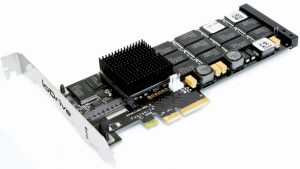 I wanted to convert one of the Linux servers over to Windows 2008 (the latest Windows OS supported by the board) to test out the performance of a Fusion-IO ioDrive (also old technology).
Despite having installed all the operating systems on this rack of Super Micro boards, getting Windows 2008 installed via IPMI was quite difficult. The system would install until the graphical interface showed up – then I lost all mouse or keyboard control.
Tried everything I could think of, no luck. Maybe there is a newer firmware than is installed on this machine? The AOC-SIMSO+ had firmware 1.60 installed, after hours of searching I found that 1.64 was available but I could not find any release notes anywhere.
Don't know what the difference in firmware is, but it seemed to have fixed my problem. Just for my own future reference I am leaving a copy of the 1.64 build here… with such old computers Super Micro has sorta pushed the firmware to the back of their site so it is difficult to location.
I'm still looking for the latest firmware for the motherboard itself…